Adding BLF presence to contacts
Loris Viana | March 18, 2021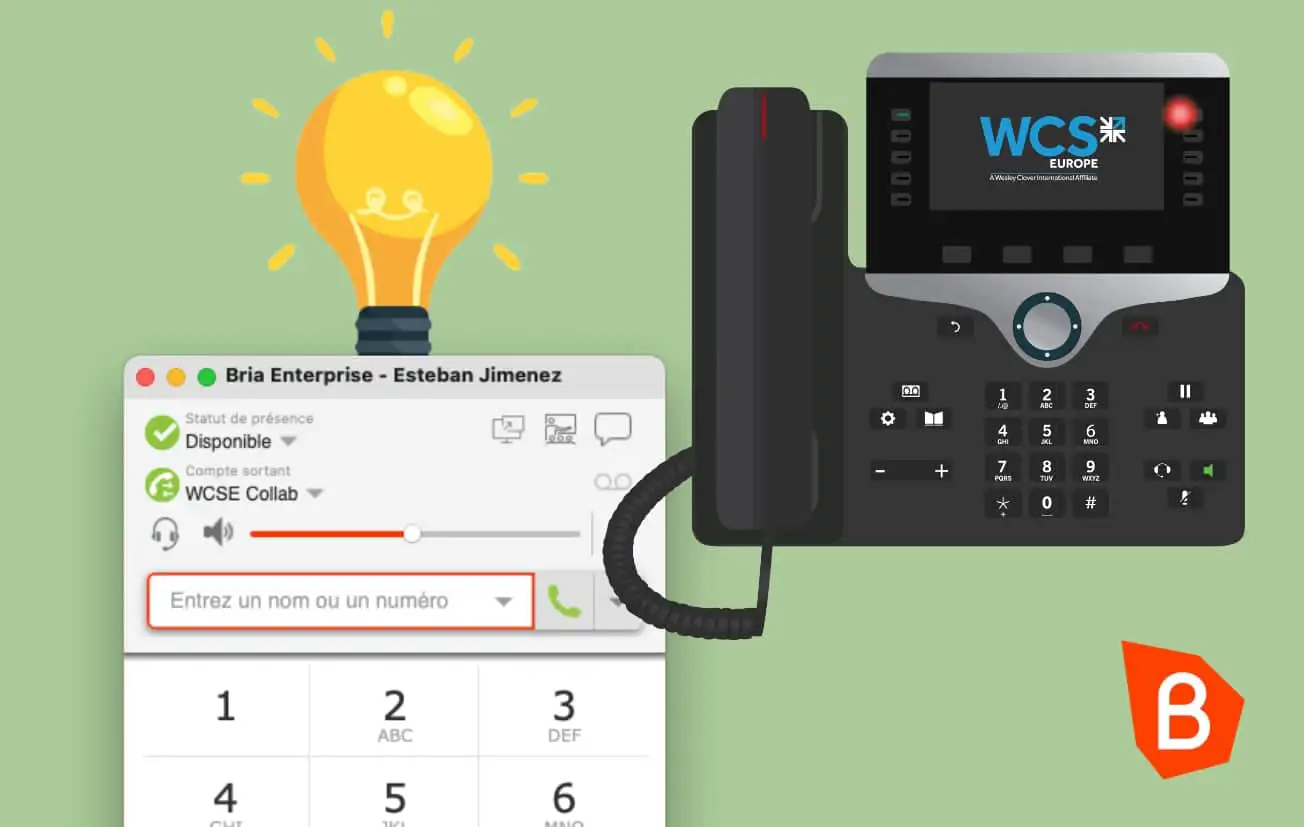 Bria Enterprise allows you to get users's presence regardless of the device they use. This function is often referred to as BLF (Busy Lamp Field). In order for Bria to get the presence, the SIP server must support RFC 3856 or RFC 6914.
This functionnality allows you to display any extension of your company and requires Bria Enterprise Standard bundle licences.
Note : The attribute « accountN.desk.feature.sipFeatures.control » must be configured with presence. The attribute being a bitmask, it will need to contain 12. Here are the values you made add to add or remove functionnalities :
1 = Audio call
12 = presence and messaging options
32 = SMS
Example : To activate presence and audio calls you will need to add 1 and 12 so you will enter 13.
Creating the contact with presence :
1. On the Bria client, create a contact either from the menu "Contacts > add contact" or in the second bottom tab then at the top-right button like on the screenshot. A new window should open.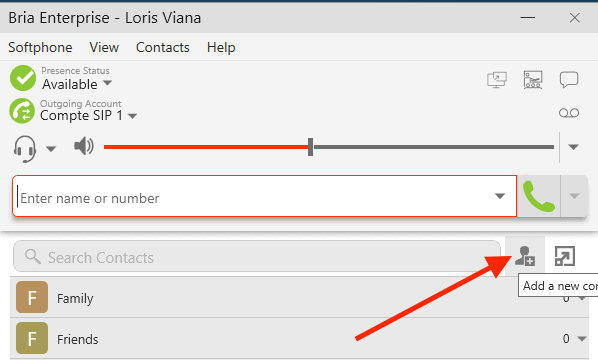 2. On that window, fill-in the contact info, then enter his SIP extension or SIP username in « Softphone » on the right. Click on the « Add » button.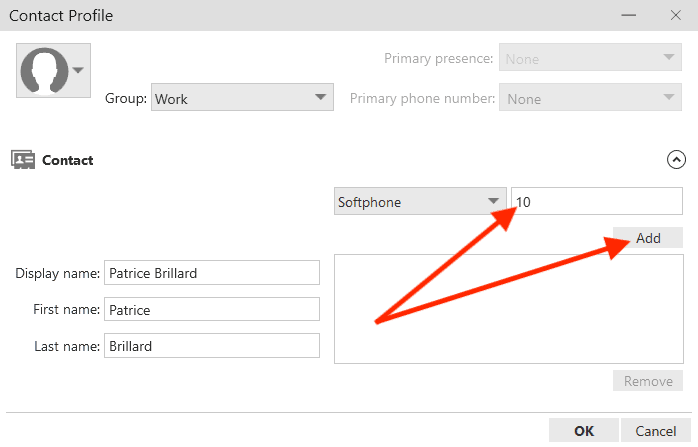 3. When adding the username or extension, a presence field will appear on the bottom-left corner. If it is not filled with the extension you can select it on the dropdown. You can now save your contact.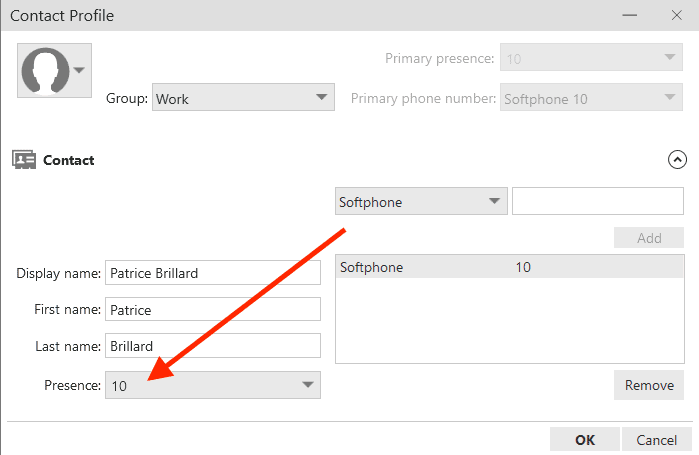 4. Once the contact created, Bria will request the presence to your SIP server, a couple of seconds later, you should see the contact's status get updated with their presence. You can now supervise the extension.