How to do a packet capture (PCAP)
Esteban Jimenez | June 18, 2020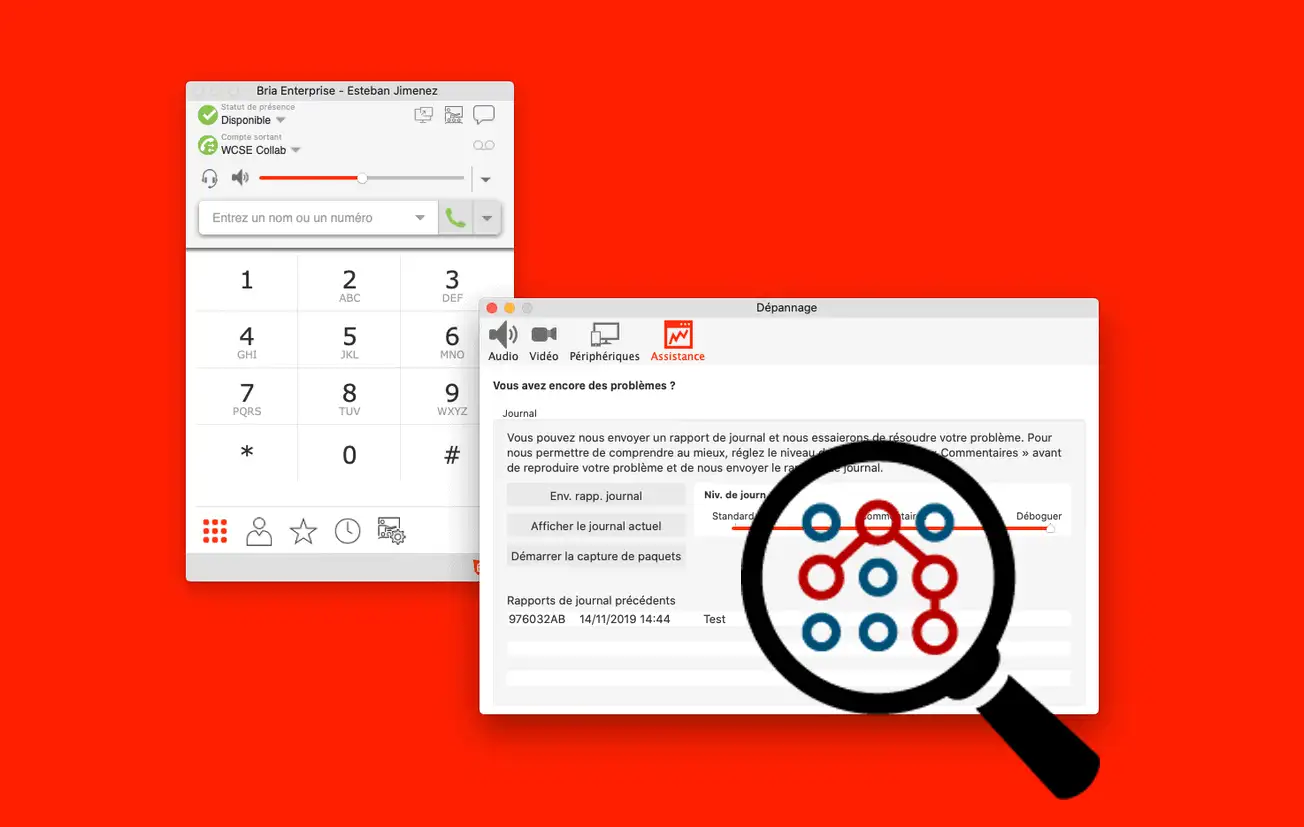 Bria Enterprise now includes a utility for capturing packets (PCAP) directly from your softphone. This allows, in case of application malfunction, to detect all the packets received and transmitted by your computer and thus allows a more complete analysis of the problem than using only the traces made with Bria.
Here is how to proceed:
1. Open the Troubleshooting menu
Go to Help > Troubleshooting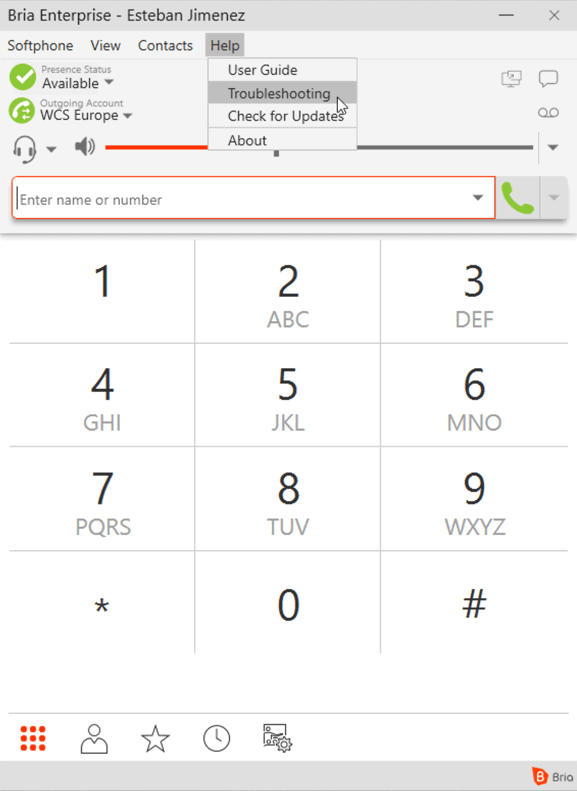 2. Open the Support tab
In the Troubleshooting window, go to the "Support" tab
3. Opent the PCAP utility
Click "Start Packet Capture" button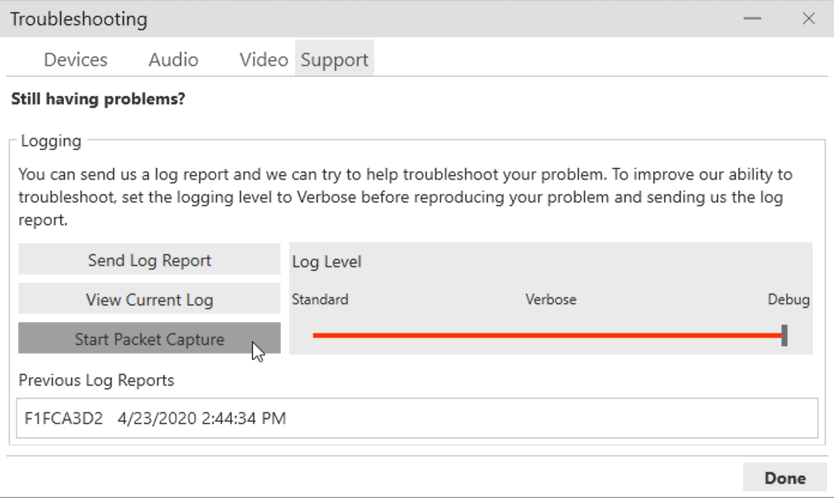 ---
Windows
4. Enable the packet capture
Installation of a packet capture utility is required to use this functionality. To do so, click on "Enable packet capture". The installation utility opens.
Note: If you have already installed the PCAP utility on your computer or installed Wireshark, you will be displayed "Start capture" and not "Enable packet capture". In this case, you can go directly to step 6.
5. Install NPCAP
Once the installer is open, read and accept the license agreement by clicking on "I Agree"
On the next screen, do not check any box unless you know what you are doing and need one of the options listed.
Click on "Next" then when the installation indicates "Completed" click again on "Next".
In the next step (Finished) you can close the utility by clicking on "Finish".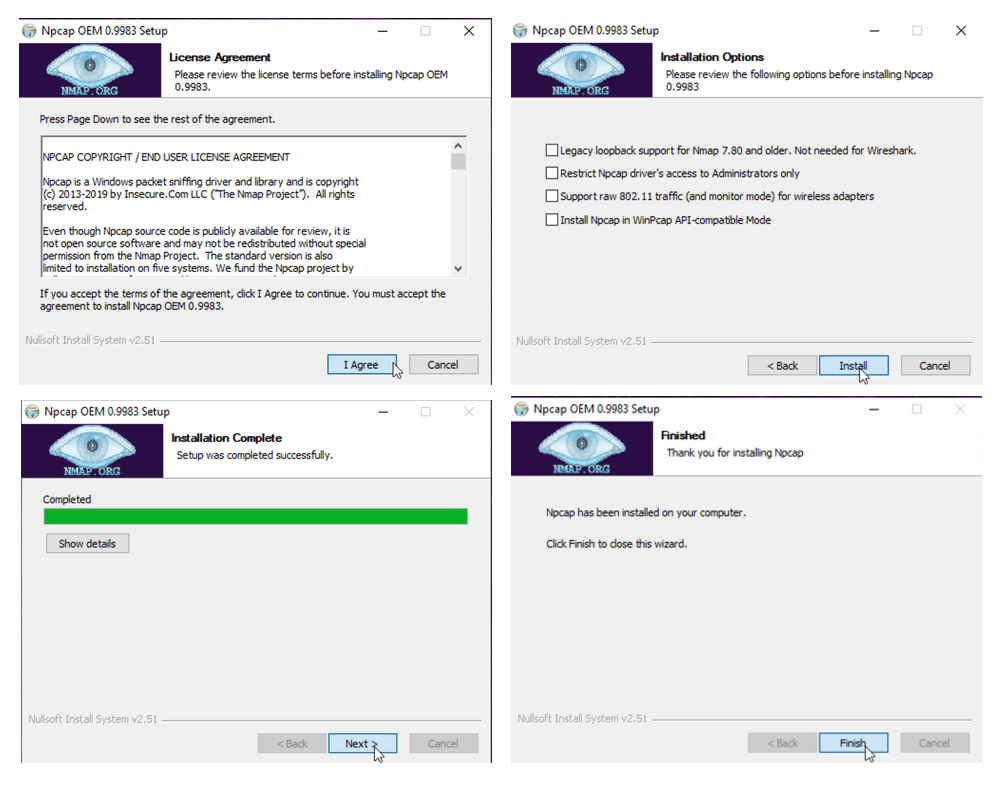 ---
MacOS
4. Enable packet capture
On MacOS, it is necessary to install the Wireshark software, containing the PCAP utility, to use Bria's Packet Capture. You can download it here.
5. Install Wireshark
Once you've downloaded Wireshark, install it by following the app instructions.
Restart Bria Enterprise. The "Start packet capture" button should no longer be grayed out.
---
6. Start capture
Click on "Start Capture". Once the capture has started, use Bria Enterprise normally and reproduce the bug for which you need assistance.
Once you're done, click "Stop Capture" and then "Send Log Report"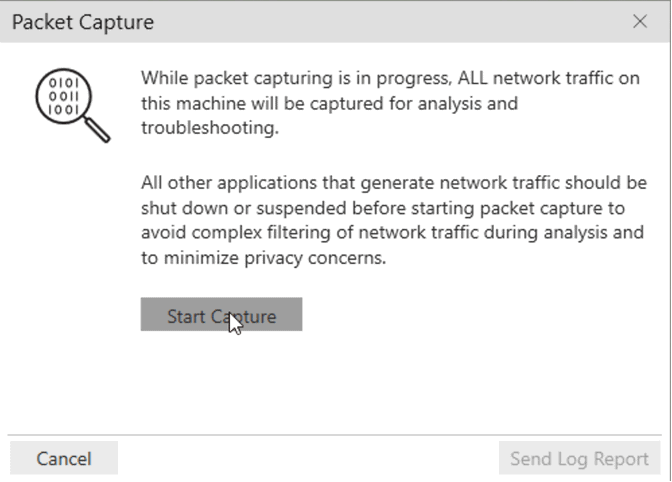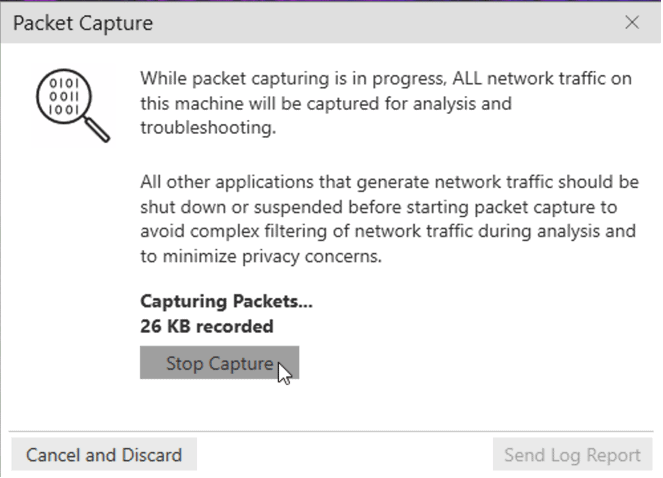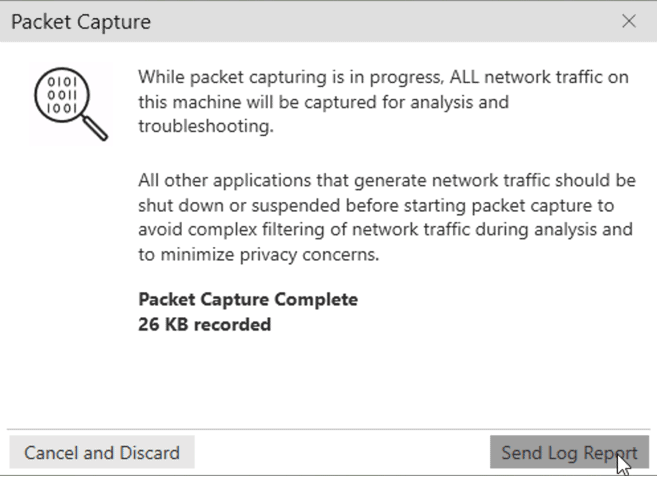 7. Send the capture
The next window allows you to add a description to the packet capture. You can indicate here what problem you encounter, how to reproduce it, etc.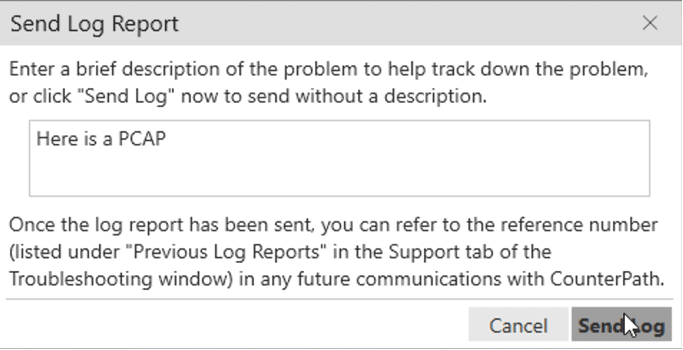 8. Send us your PCAP
Packet capture is now complete. Bria Enterprise has automatically assigned an identifier to your packet capture. To make it easier for us to find it, you can write down the identifier of your package capture and communicate it to us.